Hello Sir,
It feels good to work hard and find a good stock opportunity. Equity research is not easy. A lot of times you will work on a company for more than a month only to find out some specific problems because of which you will not want to invest in it. This would mean that your months work will go in vain (except for the learnings of course).
This also means that the opposite of this is super joyful. When you spend months trying to analyse and research about a company and finally reach to a conclusion that it is a great investment opportunity the joy is unmeasurable. And it keeps getting better when the stock performs well making you decent profits in the process.
Today we will share with you 3 key points that you need to master in order to become a better investor and find great stock investment opportunities on your own.
Before that, if you are interested in investing in an Agrochemical company that will benefit immensely from the ongoing rise in the prices of farm output and food inflation and where the management is expecting strong 20% + year on year growth, you can read about it here - LINK
Critical thinking and reading through financial statements - Understanding financial statements is a basic requirement to analyse companies and understand whether it is available at a decent valuation. However, just knowing the various terms in financial statements and reading them literally is often not enough. Critically thinking about each aspect of the financial statements and identifying valuable insights are key. Let me explain this with an example -
Source: Katalyst Wealth Research
Above is the consolidated P/L snapshot of Vadilal Industries. On a cursory glance it suggests not much growth in sales and a major dip in profitability in FY 21.
However, it fails to capture the transformation in the numbers taking place since the last 2-3 years. For the same, we will have to look at the domestic business sales, international sales and the US sales and profit numbers separately. All these details became available to us after reading through several annual reports and a detailed analysis of quarterly numbers.
Source: Katalyst Wealth Research
As we can see, an initial glance at the P&L statement would have shown stagnated sales at the company level. However, when you dive deeper you will find immense growth in the US business and an impact of covid-19 in the domestic business which may normalize in FY 23.
Finding every bit of publicly available information about the company - We think a lot of investors waste a lot of time attending webinars, twitter spaces and what not.
If you want to be at the top of your game then you have to consume every piece of information you can find out about the company. This would include Annual Reports, Concalls, Investor Presentations, Quarterly results, other company's research reports etc. Look for news articles, find out the reviews that the products of that particular company's products are receiving on Quora, Amazon, Google etc.
If you want to become a better investor, you cannot rely on someone else's research and conviction. You will have to spend time finding as much as possible about the companies and will have to develop your own conviction.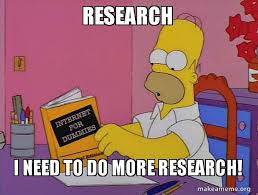 Scuttlebutt - 'Scuttlebutt' is an informal term that refers to a rumour or gossip. Phil Fisher popularised the term among investors and made it more meaningful. For investors, Scuttlebutt is about getting first-hand information of a company from authentic market sources.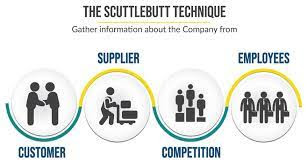 If you are researching a well known company, chances are that many other equity analysts have also read all the publicly available information and hence it is already priced in. In such scenarios it will become difficult to find a bargain. However, if you can gather some information from the various stakeholders like competition, customers, dealers, distributors etc. then that might give you an edge over other investors.
Note: Vadilal has only been used an example for education purpose. This is neither a research note, nor a recommendation to buy/sell Vadilal Industries. We recommended Vadilal Industries to our members in Jan'22 around 873 odd levels.
If you are looking for investment opportunities do check out our premium subscriptions.
Best Regards,
Ekansh Mittal
Research Analyst
Web: https://www.katalystwealth.com/
SEBI Research Analyst Registration No. INH100001690
Research Analyst Details
Name: Ekansh Mittal Email Id: [email protected] Ph: +91 727 5050062
Disclaimer: You can access it here - LINK
Whether the research analyst or research entity or his associate or his relative has any financial interest in the subject company/companies and the nature of such financial interest – No
Whether the research analyst or research entity or his associates or his relatives have actual/beneficial ownership of 1% or more securities of the subject company (at the end of the month immediately preceding the date of publication of the research report or date of the public appearance) – No
Whether the research analyst or research entity or his associate or his relative has any other material conflict of interest at the time of publication of the research report or at the time of public appearance – No
Whether it or its associates have received any compensation from the subject company in the past twelve months – No
Whether it or its associates have managed or co-managed public offering of securities for the subject company in the past 12 months – No
Whether it or its associates have received any compensation for investment banking or merchant banking or brokerage services from the subject company in the past 12 months – No
Whether it or its associates have received any compensation for products or services other than investment banking or merchant banking or brokerage services from the subject company in the past 12 months – No
Whether the subject company is or was a client during twelve months preceding the date of distribution of the research report and the types of services provided – No
Whether the research analyst has served as an officer, director or employee of the subject company – No
Whether the research analyst or research entity has been engaged in market making activity for the subject company – No